Class/Workshop Proposal
Fiber Expo Spring & Fall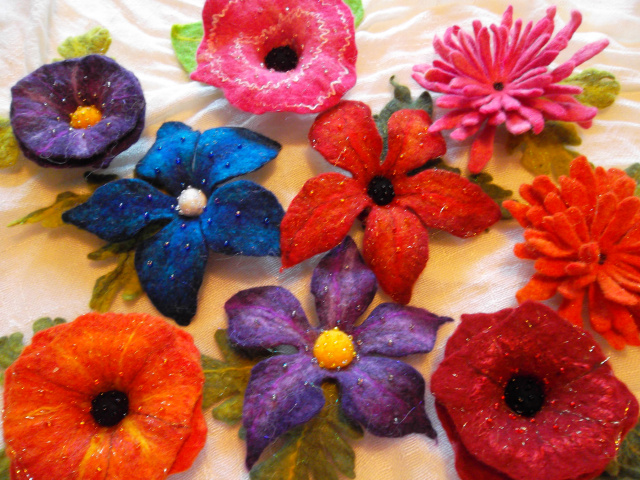 The goal for classes and workshops at Fiber Expo is to provide interest-catching, exciting, informative and first-rate fiber art education for our students.
The following is a small list of those areas that may catch the interest of Fiber Expo attendees:
Lace Making, Braiding, Crochet, Dyeing, Embroidery, Felting (wet and needle), Fiber Preparation, Garment Design, Handspinning, Knitting, Paper Making, Quilting, Rug Hooking, Sewing, Surface Design, Tatting, Weaving, Color Theory, Basket Weaving, Grading Fiber, Mixing Fibers, Pattern Modification, etc.
Please feel free to suggest a subject that may not be on the previous list.
NOTE: There is a $15 admin fee per student added to your per student fee for classes & workshops, this includes their entry fee. Please be aware that the $15 fee will be added to the instructor fee you list below.
---
If you are interested in teaching a class or workshop at Fiber Expo Spring or Fall – Applications are now being accepted. Please complete the following steps for a Class/Workshop Proposal:
Fill our form below and press submit form

Email: A photo that represents the class or workshop (finished product, equipment used, etc.)

Email: Your teaching resume

Email: A short (2 paragraphs max) personal bio

Email: A photo of you or one that represents you (your work)
Email items from steps 2-5 to the following email address: info@fiberexpo.com.
If you cannot email the above information please send to the following address: Fiber Expo, c/o Cherreen Thompson 14230 Monclova Rd. Swanton, Ohio 43558.
Important Notes for Class/Workshop Proposals:
1) Classes will be held indoors at the Washtenaw Farm Council Grounds in Ann Arbor, Michigan. The buildings are heated and all floors are cement.
2) Classes will be held on Saturday and Sunday of the Fiber Expo Spring & Fall
3) Although the Expo does not open to the public until 10am on Sunday, morning classes will begin at 9am.
4) No class auditing will be allowed unless the person auditing has paid their class fee.
---
Class/Workshop Proposal Form
Don't forget the additional items to email.
Fiber Expo, Swanton, OH 43558
© Cherreen Thompson, 2018 All Rights Reserved