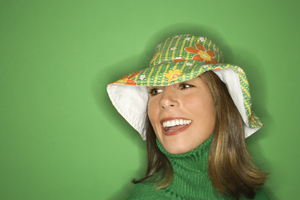 2013 Spring Fiber Expo
Vendor Easter Bonnet Hat Contest
Put on your Easter bonnet with all the frills upon it!
You'll be the grandest lady in the Easter Parade
(and may also win the Spring Fiber Expo Easter Bonnet Hat Contest.)
---


Taking place at the end of the day on Saturday with 1st prize in each of the following
catagories with a 1st prize run off between the first place winners of each catagory.
So get your "thinking" hats on and come up with something in one of the following
categories:
Vendor Easter Bonnet Hat Contest Categories
1. Most Innovative
2. Most Colorful
3. Largest (and still able to remain on your head)
Rules of the contest:
1. Only Fiber Expo Vendors are allowed to participate.
2. You must create an original hat from scratch.
3. You must either wear or display your hat in a prominent place in your booth
during Fiber Expo.
4. You must be present Saturday directly after close of shopping day to participate
in the contest with your hat (5:15pm).
photo by Sandie Coir
Hopefully you will have fun with this project/contest, have a chance to indulge your
creative side and entertain our shoppers and follow vendors with your "Easter
Bonnets". There will be an Easter Bonnets sign in sheet at the Expo desk for you to
sign your hat up for the contest in the correct category.

There will also be a people's choice award, so put on your "thinking hats" and create a stylish Easter Bonnet to wow our customer with! Our customers will be given a ticket to place in the container by your hat.

Please provide a closed, covered container so no one can see if there are any tickets
or not. Instructions on how your hats will be judged and how the tickets will be handled will be in your vendor packet.

Munchies will be available during the contest as we talk about, model and decide on the hats.
Fiber Expo, Highland, MI 48357
© Connie Hydel 2007 All Rights Reserved